NOVELS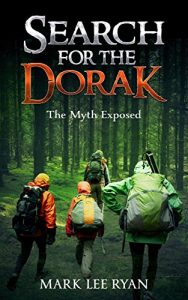 Search for the Dorak The Myth Exposed
For over a hundred years the people in the tiny isolated village of Dereton talked about an adventurer Jim 'Hunter' Byrnes, who claimed that he had found a lost tribe in the middle of the jungle.
Jack Murray a likeable larrikin in the village meets with his three drinking buddies and head off on an adventure which is a gripping and action packed read.
NOVELLAS
Mark has written two book series – "After Dark" and "The Osidium" Find these listed below.
The Story Begins
As the title suggests – The Story Begins. Central character Jeremy Patten has a unusual and unique skill. Jeremy is able to enter the dream world of those around him or those he summons. Jeremy uses his powers to help solve the mystery of a jewellery heist that took place ten years ago.
Want this book for free?

CLICK HERE

Chicago Fire
The second book in the After Dark series follows on, but is also a self-contained read. Jeremy helps solve the long standing mystery that has haunted families associated with the great Chicago Fire. A who dunnit, that will captivate readers until the very end.
Buy now on Amazon US
Buy now on Amazon UK
Buy now on Amazon AU
The Mystery of Highland Manor
When a murder takes place and the Manor's owners are overseas visiting their daughter the Police are left clueless. The murder points to several suspects and Jeremy uses his unique powers to solve a mystery that is a tangled web of deception.


Buy now on Amazon US




Buy now on Amazon UK




Buy now on Amazon AU

Murder on the Adriatic
Jeremy and Tara take a cruise on the Adriatic. However when a murder takes place and the Police are baffled Jeremy uses his after dark skills to help solve the crime. The story has a tangled web of relationships and will keep readers guessing until the very end.


Buy now on Amazon US




Buy now on Amazon UK




Buy now on Amazon AU
The Osidium Reactivated
Action packed new series about Tom Bracks a product of the CIA. Tom has a micro-chip that repaired his brain functions following a serious motor accident. He has lived a simple life whilst relations between the US and Russia have been friendly, but now he has been re-programmed and the CIA need to urgently find out who is controlling him.


Buy now on Amazon US




Buy now on Amazon UK




Buy now on Amazon AU

The Osidium Fully Charged
Tom Bracks is back in the second book in the series, and this time Tom has gone to Russia to find out who re-programmed him. Relations between Russia and the USA have heightened, and Tom has been used as a political football with both powers keen to gain his control.


Buy now on Amazon US




Buy now on Amazon UK




Buy now on Amazon AU

The Osidium-Double Trouble
In this exciting book, an exact double appears and causes mass destruction and kills a number of innocent people.
When the double goes on a spree of destruction it is thought that the US's own project has again gone rogue, but this time Russia has sent a double to lure and capture Tom for their own use.

Lorem ipsumxxxxxxxxxxxxxxxxxxxxxx




Buy now on Amazon US




Buy now on Amazon UK




Buy now on Amazon AU

The Osidium Evil People
The fourth in the series and another action / adventure packed science fiction. Tom Bracks is pursued yet again with the emergence of super humans who cause mayhem in their pursuit of him. Wanted for the micro-chip technology that is implanted in his brain Tom eventually becomes a 'guinea pig' so that he can track down the doctor that is behind it all.


Buy now on Amazon US




Buy now on Amazon UK




Buy now on Amazon AU
BOX SETS